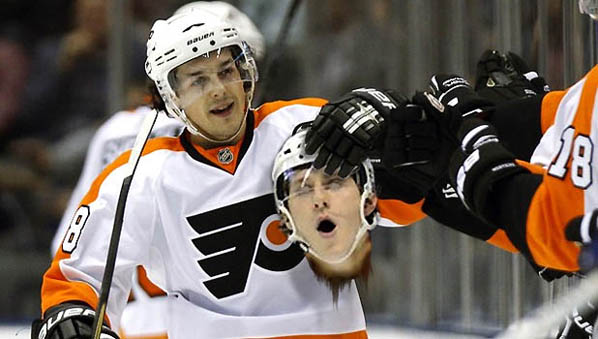 Danny Briere used his recent All-Star snub as motivation to have one of his best games of the season on Tuesday against Buffalo, tallying one goal and three assists while tearing Sabres forward Luke Adams' head clean from his shoulders.
"I just went into the game like any other," said Briere, who was responsible for four of the Flyers' five goals and the decapitation of an opposing player. "It wasn't until I scored the goal that I knew I had something extra in the tank. Then I ripped that guy's head off and realized this All-Star stuff was kinda getting to me a little. I'm gonna go ahead and apologize for doing that, by the way. My bad."
Briere, who is currently tied for sixth in the NHL with 22 goals, could miss the remainder of the season after being charged with manslaughter on Wednesday.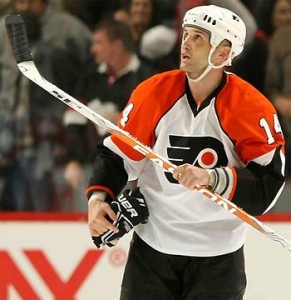 An NHL hockey puck had to be carted off the ice during last Friday's game between the Flyers and Sabres after taking an Ian Laperriere directly to the face.
Laperriere needed 50 to 100 stitches after the first period hit and lost seven of his teeth, but returned later in the game while the puck was rushed to a local hospital and could miss the rest of the season.
"The puck is doing as well as you can expect after taking a blow like that," said one league official. "We're told it's out indefinitely, but you might remember the last time a puck took a Flyer to the face, it never made it back on the ice. So, it's not looking good right now."