All-Star snub motivates Briere to tear player's head off
Updated:
January 13, 2011
By Zaki, PhillyGameday.com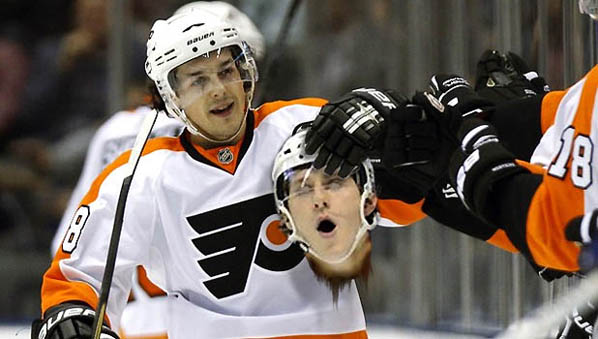 Danny Briere used his recent All-Star snub as motivation to have one of his best games of the season on Tuesday against Buffalo, tallying one goal and three assists while tearing Sabres forward Luke Adams' head clean from his shoulders.
"I just went into the game like any other," said Briere, who was responsible for four of the Flyers' five goals and the decapitation of an opposing player. "It wasn't until I scored the goal that I knew I had something extra in the tank. Then I ripped that guy's head off and realized this All-Star stuff was kinda getting to me a little. I'm gonna go ahead and apologize for doing that, by the way. My bad."
Briere, who is currently tied for sixth in the NHL with 22 goals, could miss the remainder of the season after being charged with manslaughter on Wednesday.
Zaki is the Chief Rocka and senior writer for PhillyGameday.com and thinks you should hurry up and follow the site on Twitter and Facebook before it's too late.