Flyers use 16-man advantage to score rare power play goal
Updated:
December 8, 2010
By Zaki, PhillyGameday.com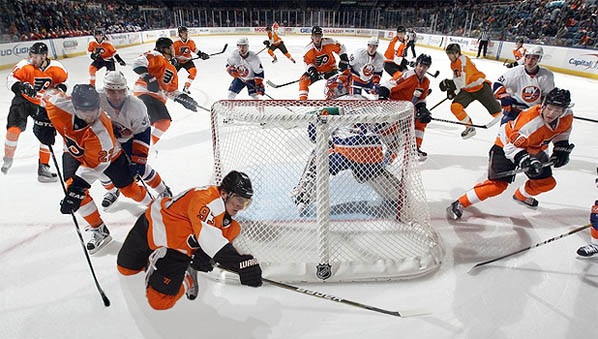 The Flyers put an end to their power play drought on Sunday by taking advantage of a 20-on-4 situation during the third period.
Andreas Nodl tied the game up with his seventh goal of the season after fighting off teammates Matt Carle, Danny Briere and Brian Bouche for a wide open shot.
"Having that extra 15th man out there was crucial for us," said head coach Peter Laviolette. "I thought we had let another power play opportunity slip by but those 20 guys out there worked together to find the back of the net."
Zaki is the Chief Rocka and senior writer for PhillyGameday.com and thinks you should hurry up and follow the site on Twitter and Facebook before it's too late.