Phillies place Phanatic on DL, recall Ferrous from Lehigh
By Zaki, PhillyGameday.com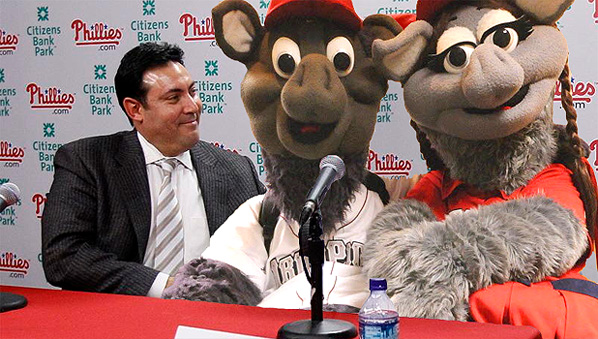 The Phillies have recalled promising young mascots Ferrous and FeFe from Lehigh Valley on Thursday to replace the Phillie Phanatic, who was placed on the 15-day disabled list with a neck contusion.
The Phanatic was struck by a foul ball while playing mascot at an IronPigs game, but team doctors expect the Galapagos native to be back with the big club in two weeks.
Ferrous and FeFe are expected to fill in at mascot for the Phillies while the Phanatic is sidelined, but manager Charlie Manuel said Thursday that the pigs will also see significant playing time in left field.
Zaki is the Chief Rocka and senior writer for PhillyGameday.com and thinks you should hurry up and follow the site on Twitter and Facebook before it's too late.