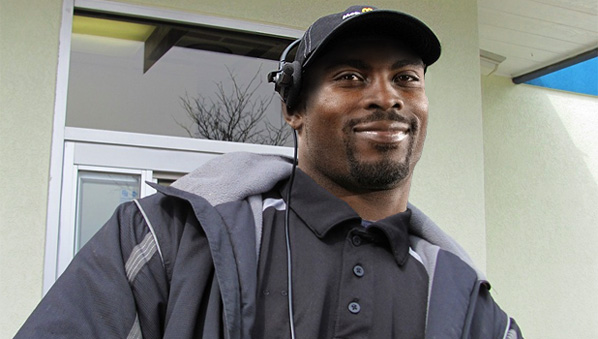 Michael Vick agreed to terms with the Eagles on a six-year, $100 million contract extension on Tuesday, finally enabling the Pro Bowl quarterback to leave his part-time job at an area McDonald's restaurant.
"It's sad leaving a place you've worked for two years," Vick said of his two-year employment at the Market Street McDonald's. "But if I had to clean another griddle, I was gonna lose it, so this contract came just in time."
Though Vick was able to quit his part-time gig at McDonald's, he will still need to continue his positions at Jiffy Lube and Taco Bell in order to make ends meet after using his new contract to pay off his $100 milllion debt.