Joe Blanton to be over here if Phillies need him
Updated:
October 14, 2010
By Zaki, PhillyGameday.com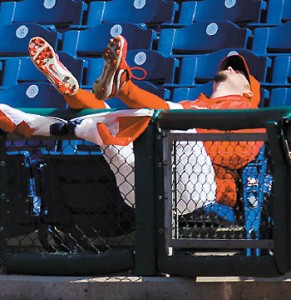 Phillies pitcher Joe Blanton, who hasn't pitched in a game since October 3, casually mentioned to the Phillies on Thursday that he will be over here if they need him for any reason.
"I'm just putting it out there, you know," Blanton reiterated. "I mean, if they need somebody to pitch, I can do that. If not, I'll be over here in the cut."
Blanton added that while he plans to be over here for most of the postseason, he will occasionally be over there eating a sandwich.
Zaki is the Chief Rocka and senior writer for PhillyGameday.com and thinks you should hurry up and follow the site on Twitter and Facebook before it's too late.