NFL turns abandoned stadiums into chain of Fuddruckers
By Zaki, PhillyGameday.com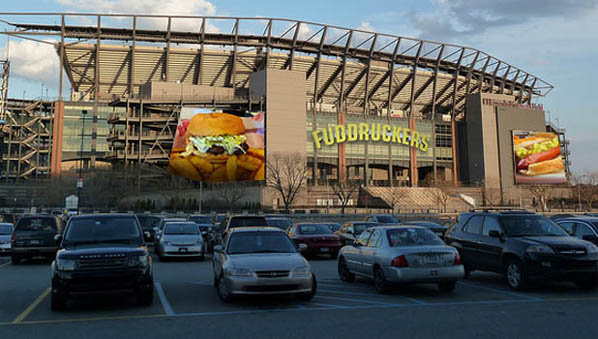 Moments after announcing that the players had been locked out of the league, the NFL moved forward with plans to convert each of the newly abandoned stadiums into a chain of Fuddruckers restaurants.
"The players may be locked out of the NFL right now, but the flavor is definitely locked in our delicious hamburgers!" commissioner Roger Goodell said during a Tuesday press conference. "Don't labor another minute! Visit any of our 32 locations for family fun at a collective bargain! You definitely won't leave the table disappointed!"
Goodell also announced that the Fuddruckers wait staff could face a potential lockout if the two sides cannot agree that 100% of everyone's tips belong to the NFL.
Zaki is the Chief Rocka and senior writer for PhillyGameday.com and thinks you should hurry up and follow the site on Twitter and Facebook before it's too late.