The labor dispute between the NFL and its players over how to split the $9 billion in revenues from 2010 came to an end on Thursday after the league realized it had already blown all of the money on legal fees.
"Well then…I guess that's the end of that," NFL commissioner Roger Goodell said of the labor dispute after the NFL and players immediately agreed to a new collective bargaining agreement since money was no longer an issue. "It's funny how easily you can just focus on what's best for the game when you remove $9 billion from the picture. Maybe we'll donate our revenues to charity from now on or something. What's that? Am I serious? Ha-ha, of course not, but you should've seen your face. Classic."
As of press time, the NFL discovered that $6.27 had actually remained from the 2010 revenues which nullified the newly-signed CBA, sending the two sides back to court over how to divide the $6.27.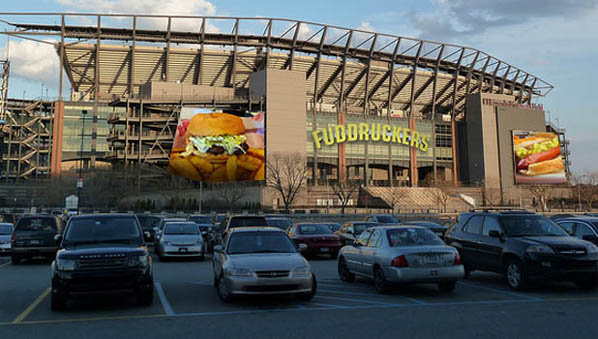 Moments after announcing that the players had been locked out of the league, the NFL moved forward with plans to convert each of the newly abandoned stadiums into a chain of Fuddruckers restaurants.
"The players may be locked out of the NFL right now, but the flavor is definitely locked in our delicious hamburgers!" commissioner Roger Goodell said during a Tuesday press conference. "Don't labor another minute! Visit any of our 32 locations for family fun at a collective bargain! You definitely won't leave the table disappointed!"
Goodell also announced that the Fuddruckers wait staff could face a potential lockout if the two sides cannot agree that 100% of everyone's tips belong to the NFL.
After numerous failed attempts to come to terms on a new collective bargaining agreement, NFL owners and the players union respectfully agreed to disagree on Monday and dismantled the National Football League.
"It's the same argument over and over again and we never get anywhere," said Roger Goodell, former commissioner of the now defunct NFL. "In the end we realized that the NFL just isn't worth ruining a friendship over, so both sides agreed to disagree and move onto something else."
Though both sides reached an agreement to disagree, NFL owners and members of the players union continue to talk to everyone about how their side was right.