Sixers turn to more convenient Strayer University offense
Updated:
February 25, 2010
By Zaki, PhillyGameday.com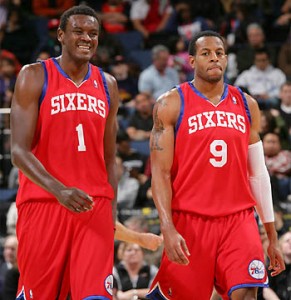 After struggling for much of the season to get anything going with Eddie Jordan's Princeton offense, the Sixers' head coach will switch to the more accommodating, but less popular Strayer University offense.
"Our guys are pretty overwhelmed and obviously can't keep up with the Princeton offense," Jordan said of his team after a 106-95 loss to the Phoenix Suns on Tuesday. "I think going to the Strayer University offense would allow everyone to slow down and work at their own pace."
The Strayer offense typically allows teams to run plays in a supportive, stress-free environment but very few franchises recognize it as a legitimate offensive option.
"We're not really concerned about what others think about what we're doing here," said point guard Lou Williams. "We need an offense and can't afford to keep failing with Princeton. We may not make it to the playoffs with Strayer, but it's an offense we can still be proud of."
Zaki is the Chief Rocka and senior writer for PhillyGameday.com and thinks you should hurry up and follow the site on Twitter and Facebook before it's too late.