Jackson 'totally cool' with Kolb not noticing he's wide open
Updated:
October 13, 2010
By Zaki, PhillyGameday.com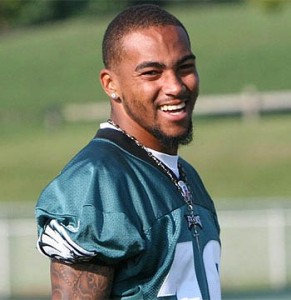 During his weekly appearance on Comcast SportsNet's "Daily News Live," DeSean Jackson expressed his total coolness with Kevin Kolb forgetting to notice that he's wide open downfield most of the game.
"I think it's great," said Jackson, who caught two passes for 24 yards against the 49ers on Sunday. "Who am I to say I should have the ball thrown to me if I'm alone in the end zone with no one around for 50 yards. That's the quarterback's decision. I'm not the quarterback. I'm just a wide open receiver enjoying life, trying to take advantage of some busted coverage down here."
Michael Vick, who is currently rehabbing a rib injury, also expressed his complete coolness with Kolb's inability to move the ball down field to his playmaking receivers.
Zaki is the Chief Rocka and senior writer for PhillyGameday.com and thinks you should hurry up and follow the site on Twitter and Facebook before it's too late.