Can the Phillies win without Greg Dobbs? By Greg Dobbs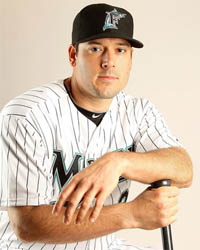 Hello again fans! Greg Dobbs here doing some pinch-blogging (heh, see what I did there?) about the Phillies' chances to overcome the loss of Greg Dobbs and continue their run atop the NL East.
The Phillies current run of four-straight division titles began back on January 15, 2007, when the Phillies re-affirmed their commitment to winning by claiming Greg Dobbs off waivers from the Seattle Mariners.
The rest — as they say — is history.
Greg Dobbs led Philadelphia to its first playoff appearance in 13 years, its first division title in 24 years and its first World Series title in 28 years. Greg Dobbs was enjoying all the success he brought to the team and thought the ride would never end.
But Greg Dobbs was wrong.
On October 28, 2010, the Phillies decided that they didn't need Greg Dobbs anymore and let Greg Dobbs file for free agency. As you may remember, this move sparked major outrage by the Phillies fanbase, which led to the team signing Cliff Lee two months later in a desperate attempt to replace Greg Dobbs.
Will the signing of Cliff Lee and the formation of the supposed greatest rotation in the history of the game be enough to overcome the loss of Greg Dobbs? Greg Dobbs thinks anything is possible, but Greg Dobbs wouldn't put his money on it.
Greg Dobbs isn't very impressed by the offseason moves by the Nationals and Braves and doesn't think the Mets will still be a team by June, but the Marlins have the one thing that the Phillies don't have, and that's Greg Dobbs.
A fifth division title isn't out of the question for the Phillies and Greg Dobbs has definitely seen stranger things happen before, but Greg Dobbs would definitely recommend trading for Greg Dobbs at some point during the season if the team is still committed to winning games.
Hopefully the Phillies will at least stay competitive this season, but without Greg Dobbs, Greg Dobbs just doesn't see that happening.