For the 50th straight year, the Philadelphia Eagles were ranked dead last as the least valuable franchise in all of sports, worth $3.50 according to Eagles Fan Magazine.
The value jumped just over $3 since this time last year, when the team was worth approximately $0.32 after Kevin Kolb was named the team's starting quarterback.
According to the valuation, team owner Jeff Lurie has lost approximately $185 million after purchasing the team for $185 million in 1994. However, analysts predict that a Super Bowl win could add several billion to the current $3.50 value.
Topping the list for the third straight year are the Philadelphia Phillies, who are valued at $918 trillion, up $296 trillion from last year due to the Cliff Lee signing.
Cliff Lee helped his cause in maintaining his spot in the Phillies rotation on Monday by hurling seven shutout innings against the Dodgers with 10 strikeouts.
Charlie Manuel said that Lee's impressive start earned the former Cy Young winner another turn in the rotation, but another bad outing could mean a demotion to the bullpen, or worse.
"I don't know what this guy's problem is, but he better fix it quick," Manuel said of Lee, who currently leads the majors in strikeouts with 100. "This last start saved his ass, but I don't know how much longer I can put up with him and his 3.62 ERA or whatever it is right now."
Team sources indicate that the Phillies currently have a deal in place to trade Lee back to the Mariners for another trio of can't-miss prospects in the event that Lee allows a hit in his next start.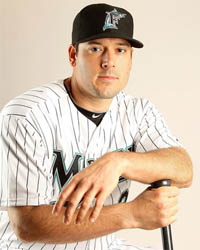 Hello again fans! Greg Dobbs here doing some pinch-blogging (heh, see what I did there?) about the Phillies' chances to overcome the loss of Greg Dobbs and continue their run atop the NL East.
The Phillies current run of four-straight division titles began back on January 15, 2007, when the Phillies re-affirmed their commitment to winning by claiming Greg Dobbs off waivers from the Seattle Mariners.
The rest — as they say — is history.
Greg Dobbs led Philadelphia to its first playoff appearance in 13 years, its first division title in 24 years and its first World Series title in 28 years. Greg Dobbs was enjoying all the success he brought to the team and thought the ride would never end.
But Greg Dobbs was wrong.
On October 28, 2010, the Phillies decided that they didn't need Greg Dobbs anymore and let Greg Dobbs file for free agency. As you may remember, this move sparked major outrage by the Phillies fanbase, which led to the team signing Cliff Lee two months later in a desperate attempt to replace Greg Dobbs.
Will the signing of Cliff Lee and the formation of the supposed greatest rotation in the history of the game be enough to overcome the loss of Greg Dobbs? Greg Dobbs thinks anything is possible, but Greg Dobbs wouldn't put his money on it.
Greg Dobbs isn't very impressed by the offseason moves by the Nationals and Braves and doesn't think the Mets will still be a team by June, but the Marlins have the one thing that the Phillies don't have, and that's Greg Dobbs.
A fifth division title isn't out of the question for the Phillies and Greg Dobbs has definitely seen stranger things happen before, but Greg Dobbs would definitely recommend trading for Greg Dobbs at some point during the season if the team is still committed to winning games.
Hopefully the Phillies will at least stay competitive this season, but without Greg Dobbs, Greg Dobbs just doesn't see that happening.
Days after Cliff Lee caused a major media firestorm for a "non-issue" muscle strain, Joe Blanton fractured both of his legs during a routine workout on Thursday and has yet to receive any major media or medical attention.
Phillies trainers cited being "too busy" on Friday to tend to Blanton's gruesome injury as they keep a close eye on Lee's near-perfect health.
"We already told him that we'll get to him when we get to him," head athletic trainer Scott Sheridan said while massaging Lee's temples. "If he needs a splint and some crutches so bad, he knows where we keep them."
As of press time, no one has bothered to reach Blanton for comment.
Though Joe Blanton is currently locked in as the team's fifth starter and will only pitch in about 15 of the Phillies' 81 home games this year, you will somehow defy the odds and watch Blanton pitch every time you attend a game this year, according to several reports.
"Watch, if you go to five random games this year, you'll get Joe Blanton every time," your friend reported. "You literally have zero chance of watching the other four guys pitch. None."
The Phillies released a statement apologizing ahead of time for what will inevitably happen to you this season and would offer you free tickets, but you would likely just see Joe Blanton pitch again.
"The odds of Joe Blanton starting a game are currently at about 19%, but unfortunately, when you purchase a ticket to watch a game, those odds balloon to 100%," the statement read. "We can't quite explain why this happens right now, but rest assured that it will happen. All we can do is apologize and suggest that you just enjoy what Joe has to offer."
Another report suggests that there is at least a small chance that you may see Cole Hamels pitch, but since you have already seen him pitch 800 times, that really isn't much of a consolation.
Experts also warned that if you decide not to attend a game where Joe Blanton is scheduled to pitch, there is a 100% chance that Cliff Lee will actually start that game and throw a perfect game.
Phillies pitchers and catchers reported to Spring Training on Sunday and while most of the first day's attention centered on the 'Four Aces' of Roy Halladay, Cliff Lee, Roy Oswalt and Cole Hamels, Kyle Kendrick turned heads by admitting that he may be in the worst shape he has ever been in.
"I really…feel like I…just ate…way too much…this offseason," said a winded Kendrick after his sixth attempt to tie his shoes. "Is it…hot in here?"
Kendrick, who said he has not set any expectations for himself this season, has yet to resume any baseball-related or physical-related activities, but is looking forward to joining the rest of his teammates for lunch very soon.
The re-aquisition of Cliff Lee has the Phillies plenty excited for the upcoming season, but general manager Ruben Amaro said Tuesday that his team is actually more anxious to see if this could be the year that Jimmy Rollins finally breaks through and reaches base.
"We really think this is his year, without a doubt," said Amaro. "He's got all the tools to make it happen. He's got a bat, he's got legs, arms, eyes, brain. All that stuff. I wouldn't be surprised if he gets on twice this year."
In preparation for his season and his pursuit of a base, Rollins has dedicated a great deal of his offseason trying to discover new talent for his record label, Jimmy Rollins Entertainment Group.
Cliff Lee landed in hot water on Wednesday for stereotyping Phillies fans as both "exciting" and "intelligent" during his introductory press conference.
The bigoted comments unfairly paint a welcoming picture of Phillies fans, which could destroy the town's reputation for crass, rude and dangerous behavior that took the national media several decades to build.
"They get excited. They're passionate fans," Lee said during his unprovoked attack on Phillies fans. "I didn't realize until I got here how interesting the city is. My family really liked it."
Lee joins Roy Halladay and Roy Oswalt in carrying on a disturbing trend of high-profile pitchers falling in love with playing in Philadelphia.
After allowing the Yankees to play around with the idea of signing Cliff Lee for a few months, Phillies general manager Ruben Amaro snatched Lee from the Yankees mouth and commanded the team to sit like a good Yankees.
"Who's a good boy! Yes! You're such a good boy, aren't you!" Amaro said of New York, who really deserves a treat. "You gave up Cliff Lee all by yourself! Didn't you! Yes you did! You didn't try to fight me or anything because you know who daddy is! Yes you do! Yes you do!"
Sources indicate that while New York still has a CC Sabathia and an Alex Rodriguez to play with, they were seen wallowing around the house looking sad and incredibly pathetic.
Following Tuesday's revelation that the wife of Rangers pitcher Cliff Lee was harassed by fans at Yankee Stadium during the playoffs, Yankees owner Hal Steinbrenner expressed his concern over "what seems to be a new, disturbing trend of our fans harassing other fans."
"We're all shocked, to say the least," said Steinbrenner. "With our long, rich history of the most well-behaved fans in the game and our deep influence on major media markets so stories like this never see the light of day, we're just stunned that this could ever happen."
Baseball commissioner Bud Selig said Wednesday that he plans on combating the issue of fan harassment in baseball by asking Philadelphia fans to behave themselves.