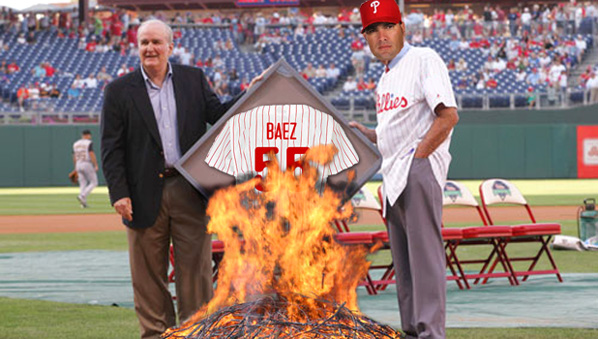 The Phillies will hold a pregame ceremony on Saturday afternoon before they take on the San Diego Padres to retire relief pitcher Danys Baez's No. 55 jersey by throwing it into a bonfire.
Baez, who was designated for assignment on Friday, will also throw out a ceremonial first pitch before the game which will also be cast into the bonfire.
In his two seasons with the Phillies, Baez maintained a 5.81 ERA over 80 games and joins Adam Eaton and Freddy Garcia as the only players in franchise history to have their jerseys destroyed during a pregame ceremony.