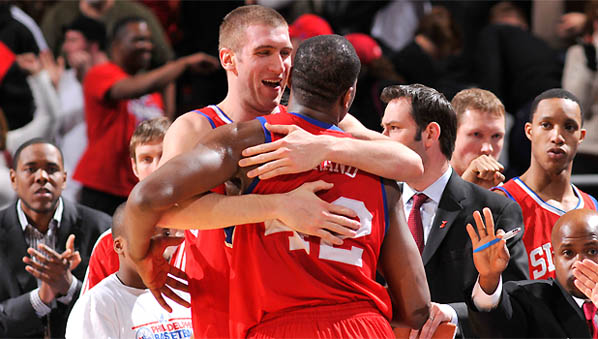 The Sixers capped off an improbable dream season by clinching an epic Game 4 win against the Miami Heat during the first round of the NBA playoffs.
"We did it! We shook up the world! We shook up the world!" said a champagne-covered Andre Iguodala after the Sixers were eliminated from the playoffs on Wednesday. "You grow up watching teams win playoff games and you hope that one day that could be you out there hoisting the game ball in front of your home crowd. No one thought we would even get this far, but here we are, baby! We shook up the world!"
Sixers head coach Doug Collins said Friday that while the team exceeded any and all expectations during the dream 2010-11 season, he fully expects the young core group of players to capture an Eastern Conference semifinal win next season.
"I know this is setting the bar pretty high, but I think we're ready to take the next step and become a slightly above average team next year," Collins said.