DeSean Jackson falls ill after contracting Drew Rosenhaus
Updated:
January 29, 2010
By Zaki, PhillyGameday.com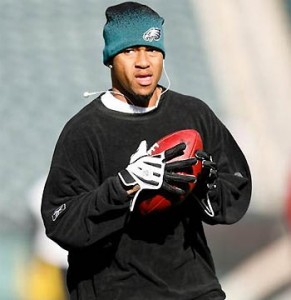 DeSean Jackson was hospitalized early Friday after contracting Drew Rosenhaus in a public restroom.
According to Eagles President Joe Banner, the illness could sideline Jackson for the start of the next season and could even threaten his career with the Eagles.
"This is really starting to remind me of 2005 all over again," Banner said on Friday, making reference to Terrell Owens' contraction of Drew Rosenhaus after the 2004 season. "This is really the last thing we need to have happen to one of our star players. We're optimistic he can pull through it, but we're planning for the worst."
The Drew Rosenhaus virus has plagued the NFL for almost two decades and is very similar to a strain of Scott Boras that many prominent MLB players have suffered through over the years.
In the most noteworthy case of the Drew Rosenhaus, Terrell Owens played in only seven games for the Eagles in 2005 before he was released in an effort to contain the outbreak before it spread to other players.
"We're really hoping to get DeSean some treatment so he can kick this thing," said Eagles head coach Andy Reid. "He needs to completely flush the Drew Rosenhaus from his system or these next few months are going to be pretty miserable for everyone."
Zaki is the Chief Rocka and senior writer for PhillyGameday.com and thinks you should hurry up and follow the site on Twitter and Facebook before it's too late.