Sixers unofficially eliminated from next year's playoffs
By Zaki, PhillyGameday.com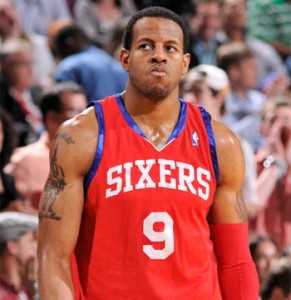 A 109-93 loss to the Orlando Magic on Monday night and the previous 46 losses this season have unofficially eliminated the Philadelphia 76ers from next year's playoffs.
"I'm not sure this is even news," Sixers GM Ed Stefanski said of the team's premature elimination. "News is when you inform someone of something they did not know. For example, in Pennsylvania, any motorist who sights a team of horses coming toward him must pull well off the road, cover his car with a blanket or canvas that blends with the countryside, and let the horses pass. For real.
"But, I think we know by now that next year doesn't look too great for us. Thanks for the obvious tip though. Keep up the good work."
Zaki is the Chief Rocka and senior writer for PhillyGameday.com and thinks you should hurry up and follow the site on Twitter and Facebook before it's too late.