Eagles informal workout interrupted by recess again
By Zaki, PhillyGameday.com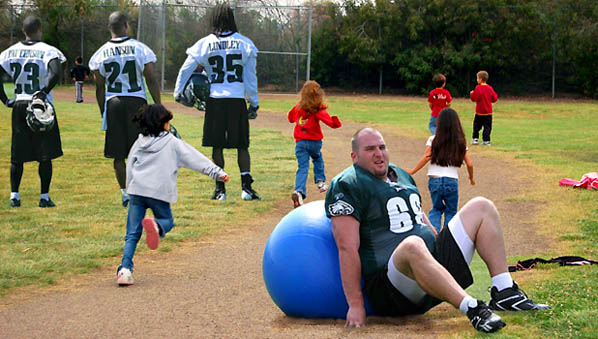 For the fifth time on Tuesday, Eagles players were interrupted by a 15-minute period of recess during an informal workout at E.T. Hamilton Elementary School in Voorhees, NJ.
"We kind of have to take what we can get at this point," wide receiver Jeremy Maclin said while watching a game of 'Duck, Duck, Goose' as he waited to continue training for a possible NFL season. "This is still better than the last field where everybody kept coming onto the field trying to play with us."
Despite the inconvenience, Eagles players were briefly entertained during the third period of recess by watching a young child dominate a game of tag before realizing it was wide receiver DeSean Jackson.
Zaki is the Chief Rocka and senior writer for PhillyGameday.com and thinks you should hurry up and follow the site on Twitter and Facebook before it's too late.